Fenton art glass gift shop limited edition cat hand painted signed by artist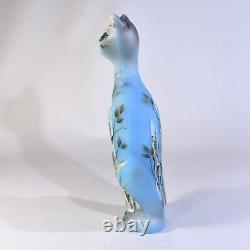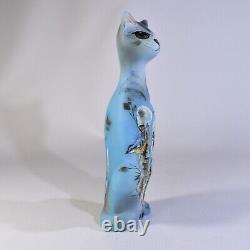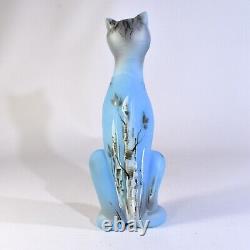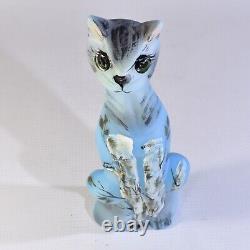 Fenton Gift Shop Limited Edition #27 of only 45 made. Hand painted and signed by artist Michelle Kibbe. This 8 tall feline figurine, featuring a hand painted Nuthatch and Birch trees design by Michelle Kibbe, is sure to delight both bird and cat fanciers! The hand painted details are marvelous, especially the cat's expression!
Those green eyes on this gray tabby cat appear to be gazing right at you! Cat enthusiasts will adore this tall kitty! The nuthatch, as is typical of this bird, moves quickly while upside down as it explores the birch tree, perhaps seeking out some food morsels. Michelle added more tall white birch trees on the back of this figurine.
This item was pressed by Mosser Glass of Ohio, using original Fenton molds. Fenton Gift Shop hand paints these as limited edition collectibles.
These items are Brand New with original Fenton Box. Please message us with any questions.