Jonathan Harris Limited Edition 5/50 2001'Foliage' Cameo Green Silver Art Glass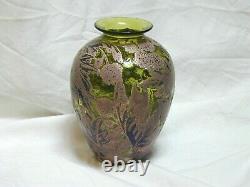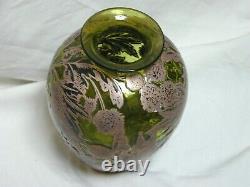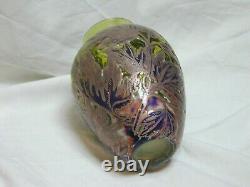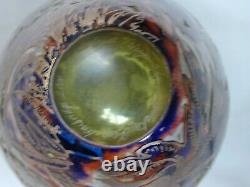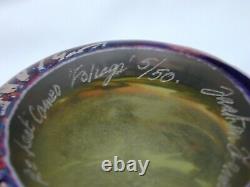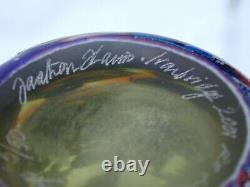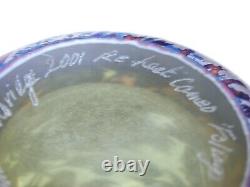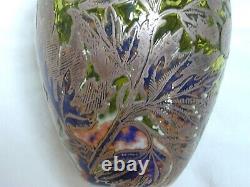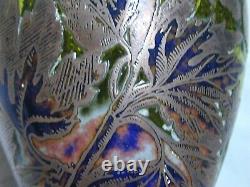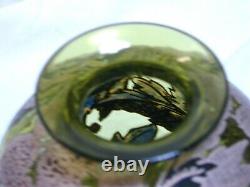 This vase has been made with the silver cameo technique. The Jonathan Harris website's information about this technique is. SILVER CAMEO GLASS: Traditional artisan skills brought back to life creating one of a kind hand carved cameo glass fused with sterling silver leaf. A unique process creating exquisite detail in contrasting colour and high relief.
Sterling silver leaf is hot fused over multiple layers of enamel colour during the glass blowing process. The design is hand carved using diamond point drills and contemporary carving techniques to create a tactile glass cameo in fine detail and relief for glass collectors worldwide.
To the Base of the vase are the hand engraved words Jonathan Harris. Ironbridge 2001 Re heat Cameo'Foliage' 5/50. This vase is predominantly green with some blues, purples pinks and white. This is a beautiful piece of studio art glass. This measures 158 mm x 100 mm approximately.
This vase weighs 866.7 grams approx. Alison Chapman, as seen on ITV's Dickinson's Real Deal and Secret Dealers. Visit my shop and find yourself a treasure... If you have any questions, please send us a message.