Kringle Country Candle Unicorn Poop- Limited Edition Large 23 oz2-wickRARE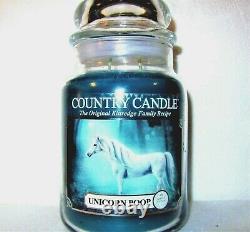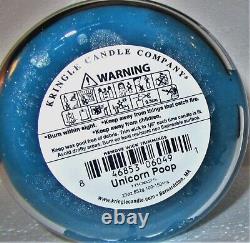 Up for sale we have. A Brand NEW Retired KRINGLE Country Candle! Only a limited number of these were made just to fill pre-orders only. WHITE LABEL EXTREMELY RARE and Hard To Find! Bring joy and happiness into your home with this enchanting and mighty fragrance that only a unicorn can bestow.
Classic Country Large Jar - 23 oz with two wicks for a fast melt, big wax pool and perfect for mid to larger-size rooms and every occasion. Clean, long burning (up to 150 hours) with lead-free cotton wicks. Highly fragrant lasting the life of the candle. Country Candle 2-wick jars are as familiar to us as they were 40 years ago. Imagination, Sherbet, Sunrays, Sweet Cream.
Cake, Citrus, Moon Beams, Sugar, Tree Fruits. Essence of sprinkles, Exotic Florals & Fruits, Oxygen, Water Flowers.