Limited Edition Contemporary Glass Sculpture entitled Rearing Cobra by Daum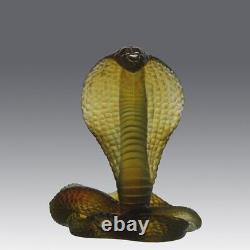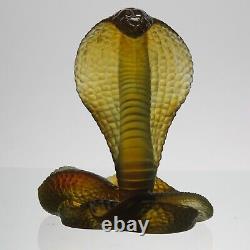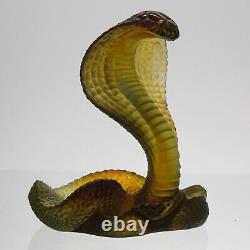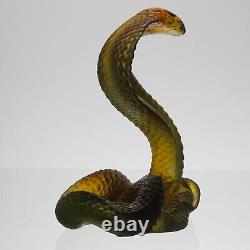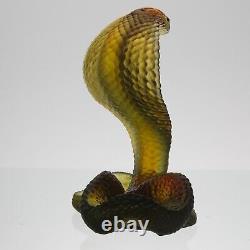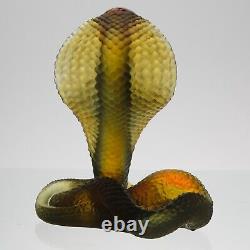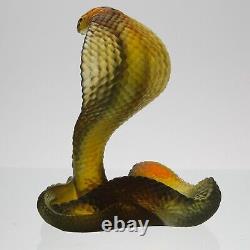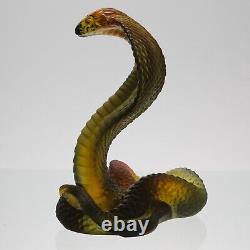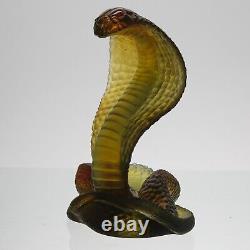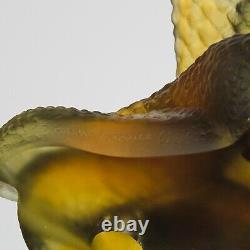 An excellent limited edition French glass figure of a rearing cobra. The striking pate-de-verre model in naturalistic variegated green colour and very fine detail, signed Daum France, numbered 022/500.
Materials: Pate de Verre Glass. Pâte de Verre is a rare and ancient glassmaking technique, which dates back to 5000 bc (pieces have been found in the tombs of pharaohs). In 1900 Daum rediscovered this technique that had been long forgotten, then further developed it in 1968.
The process of melting glass coupled with the lost wax technique that Daum has developed, ensures a perfect reproduction of the original piece just as the artist had imagined it. Today, Daum is the only glass maker in the world able to produce this exceptional material so perfectly.
Pâte de Verre is a mutable substance, which has translated every whim of the imagination of the master glassmakers for over a century, in this way, no two pieces are identical, because the fragments of groisil blend and merge at will as the glass melts. This mastery and constant research have resulted in world renowned masterpieces. Established in 1936, Hickmet Fine Arts is an international family run business and one of the world's most important dealers in original Art Deco and Art Nouveau Antique Sculpture and Art Glass.
We are located at Gallery 85 on London's famous Portobello Road where we offer a fine range of sculpture, glass and works of art from the 19th and 20th Centuries by the most famous sculptors and artists from this period.