Limited Edition Foster + Partners Lumina LED Eve Table Lamp Anodised Brass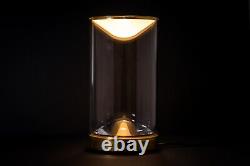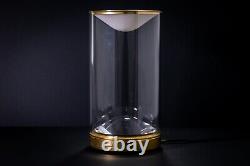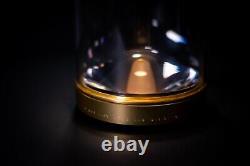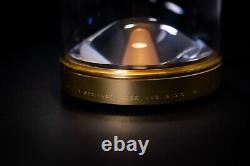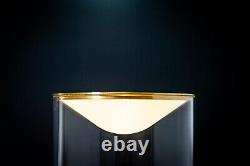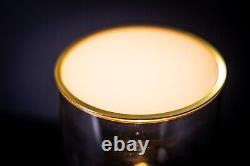 Foster + Partners Lumina LED Eve Table Lamp - Anodised Brass - Dimmable. Engraved with message: In celebration of the entire Foster & Partners team for their extraordinary work and dedication in 2020.
Eve by Lumina is the smaller variation of Eva, an LED table lamp with a modern design. Reminiscent of a firefly jar, Eve uses modern integral LED technology which projects from the base of the glass tube and reflects onto the upper cone. Instead of a dimmer wheel like the original, the streamlined version has instead a thin metal bevel on top and a touch-dimming base.
The subtle and intriguing indirect warm glow can alternate between 3000K or a slightly more amber temperature of 2700K. Eve is perfect as a bedside table lamp or can be coupled with the Eva on a coffee table for a more dramatic effect.