Limited Edition Tiffany & Co Andy Warhol Ornaments in Glass, Set of Three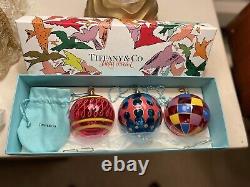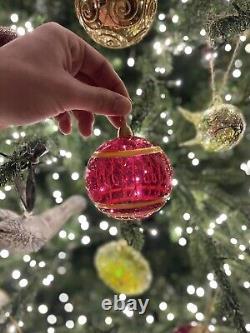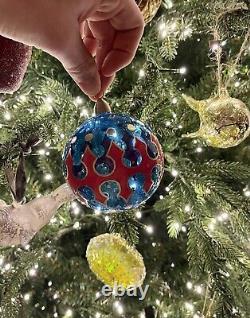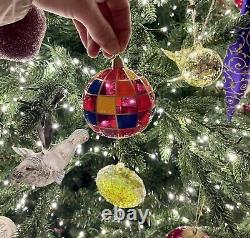 From 1957 until 1962, Tiffany commissioned Andy Warhol to illustrate a series of holiday cards capturing the joy and whimsy of the season. This year, we visited The Tiffany Archives to reimagine Warhol's holiday illustrations with limited-edition Home & Accessories designs. Ensure your tree is best dressed with these vibrantly colored ornaments.
Crafted of glass and hand painted, this unique set of three brings the artist's exuberant watercolor drawings to life. Combine with our other set of Tiffany & Co. X Andy Warhol glass ornaments or mix with our bone china ornaments for a striking interplay of color and texture. Mouth-blown glass with hand-painted designs. Set includes three gold-plated brass caps and tags, gold-plated steel hooks and Tiffany Blue® and white cotton twine. Comes with a keepsake Tiffany Blue® storage box. Each set is hand crafted and slight variations will occur.