Tresanti Adjustable Height Desk (Glass Grey Limited Edition)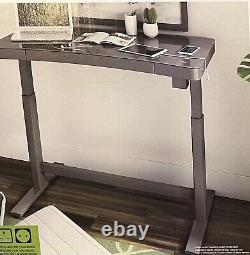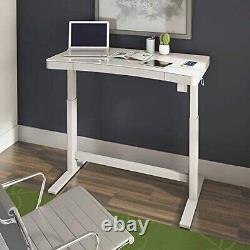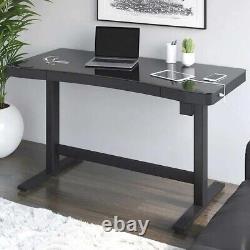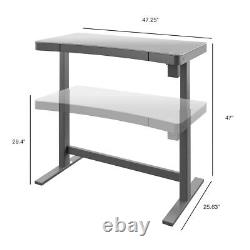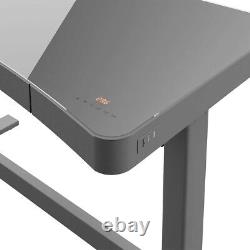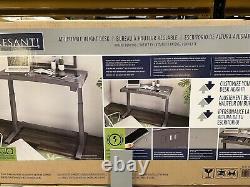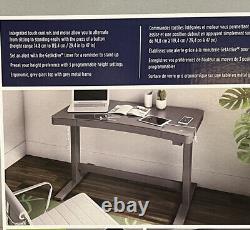 Upgrade your workspace with the Tresanti Adjustable Height Desk. This contemporary/modern standing desk comes in a sleek glass grey finish and features an adjustable height for ultimate comfort while working. The desk includes one drawer and is free-standing, making it a perfect addition for teenagers and adults alike. This also comes with wireless charging, this is embedded in the desk! Crafted with a sturdy metal frame, this standing desk is built to last.
The desk has a width of 65.1cm, a length of 120.02cm, and a height of 74.93cm, and weighs 42kg. THE HEIGHT CAN ADJUST TO A MAXIMUM OF 119.4cm. Assembly is required, but no additional parts are needed. Shop now to enhance your home office experience!