Victor Vasarely-EREBUS-Glass Sculpture-1982- No. 229 Signed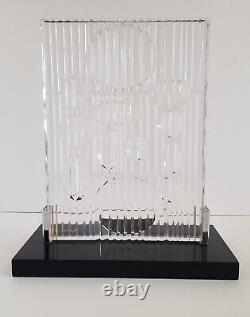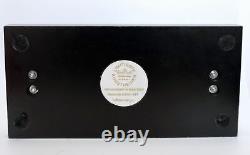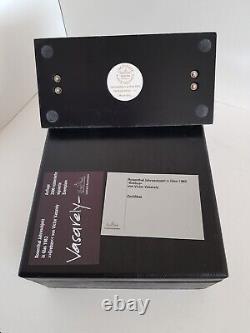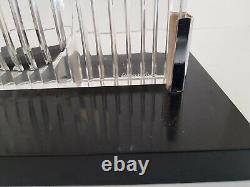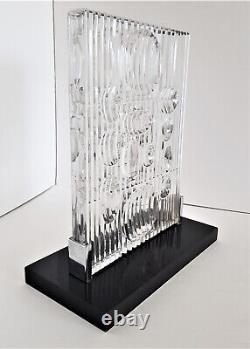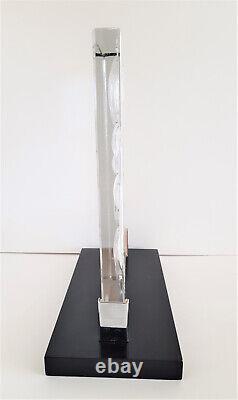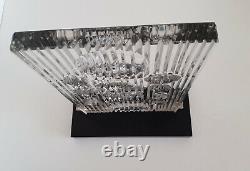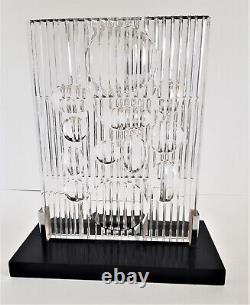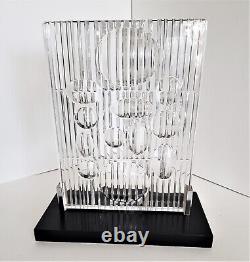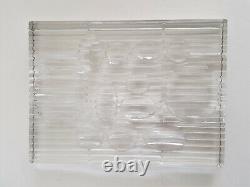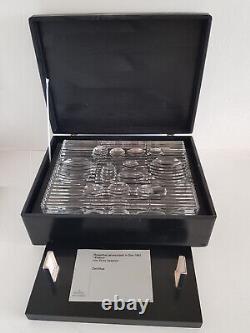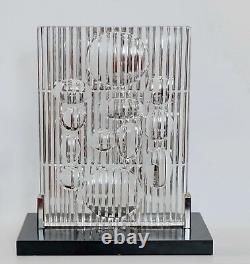 Artist / maker: Victor Vasarely (1906 Pécs / Hungary - 1997 Paris)'Erebus' was designed by Victor Vasarely (1906 -1997), a French-Hungarian artist based in Paris. It was issued by the German company Rosenthal as part of their limited edition Studio-Line artworks and design products.
The Studio-Line was introduced in the 1950s in order to modernise and expand Rosenthal's range of designs through collaboration with leading artists and designers including Walter Gropius and Salvador Dalí. Date: 1982 Materials and techniques. Press-moulded crystal, in the form of an oblong block, vertically reeded, with twelve round or oval concave depressions of varying sizes on the front face.
These concavities act as lenses which magnify the vertical reeding, and produce a rainbow effect. The sculpture is mounted on a black ebonised base and is held in place by two chromed metal fittings or slots. Etched signature'Vasarely-' on back of panel, bottom right corner.
Round paper label under the black and chrome stand, Rosenthal studio-linie Germany, Limitierte Kunstreihen, Jahresobjekt in Glas 1982, Vasarely 2000/229. Accompanied by copy of certificate issued by Rosenthal Glas und Porzellan AG. 35,5 cm (15 Inch).
30 cm (11.8 Inch). In perfect condition, no chips or cracks.