Waterford Crystal Yachting Vase Limited Edition Large In Box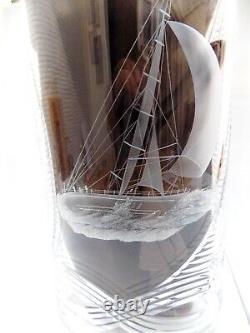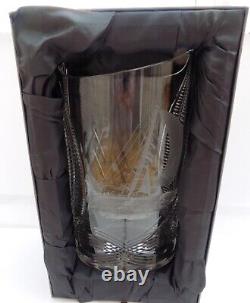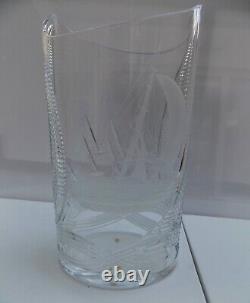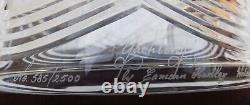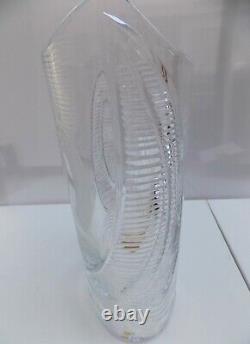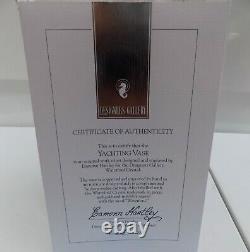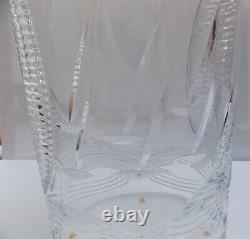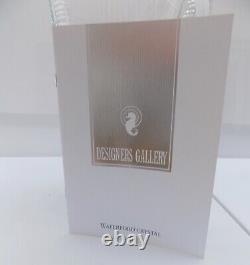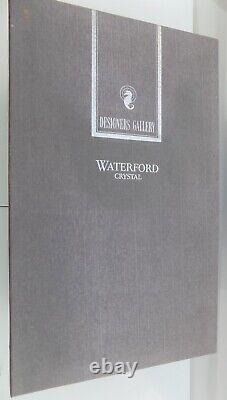 This beautiful vase was designed by Waterford's engraver Eamonn Hartley for their Designer Gallery. It is very large at 13 3/4 inches (35cms) high and just over 7 inches (18cms) across the top. It is also heavy weighting over 6 kilos in its box.
It is copper wheeled engraved by hand, complimented by deep wedge cutting. To the bottom edge is is signed as number 585 of a limited edition 2,500, with artist's signature and Waterford marking. It has four small protectors to the bottom to prevent scratching and furniture damage.
This comes with Certificate of Authenticity, booklet with information on Waterford's artists, specific information on the Yachting vase, and the original box, all of which are in very good order.